40
Perth Driving Instructors
$$$
Affordable Driving Lessons
95%
Driving School Pass Rate!
50,000+
Driving Tests Passes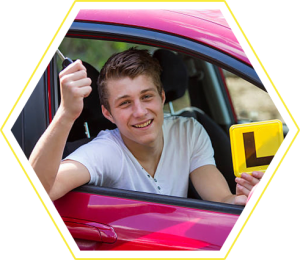 PERTH'S #1 DRIVING SCHOOL FOR
Driving Lessons
Driving lessons provided by our Perth driving school will help you to pass your drivers test the first time. Our pass rate is 95% with 1000's of our students passing their driving tests on their first try. Our driving school provides friendly driving lessons by top quality driving instructors at an affordable price. 
Driving Instructors
Looking for a driving instructor near you? Check out the full list of locations where our driving instructors provide driving lessons. Our Perth driving instructors make your driving lessons fun, they are professionals who are kind, caring, well trained, knowledgeable and patient. They explain the rules, instructions and techniques in a way that helps you learn fast and accurately. Plus, they come to you whether you're in Perth, Joondalup, Kalamunda or Mandurah.
Manual driving lessons in Perth by friendly and expirenced driving instructors. 

Automatic driving lessons from the best driving school in Perth.
Learn to ride a motorcycle or moped with our riding instructions and ace your test.
Get the knowledge and skills to pass your tests with confidence and get your 'P' plate.

Get quality lessons to help you avoid hazards on the road, so you easily pass the Hazard Perception Test.
Driving lessons are offered across the Perth metro. Bikes and moped lessons are only offered in Spearwood and surround areas.
Perth's #1 driving school for your driving lessons. When you choose our driving school, you can rest assured that you'll be getting your driving licence in the shortest time possible. You'll gain the proper skills to drive safely so that you can pass your tests and become a responsible driver for life. 
Book your driving lessons online
Our Perth driving school reviews speak for themselves. Our driving instructors has excelled to such a degree that our students and their parents are always recommending us to others.
Katie Mushaurwa
So happy! I've had 2 instructors in the past where I haven't learnt anything or improved in my driving skills but Mary was amazing. I highly recommend her, she is kind but also firm and will make sure you are prepared for your test, because of her I passed first time! Mary's the best; she will equip you with everything you need for your test and is also very punctual and makes great use of the time you spend with her

Jess Walk
I had a few lessons with my instructor, Sonya. She was such a lovely and considerate instructor and taught me so much in preparation for my practical driving assessment. Thanks to Sonya I got my license and words can not express how well she taught and how patient and motivating she was each and every lesson. If you're in the Rockingham area I sincerely recommend Sonya, she will not disappoint.
Fariba
@
Rehan is very professional and the best instructor I've experienced for my driving lessons. He helped me to get ready in a week for my test and I passed the test in the first try after his lessons. He didn't waste even one minute of my learning time. Highly recommended
Learn about Perth's first new Smart Freeway which was switched on in August 2020.
Contact Apex Perth Driving School

We Look Forward To Hearing From You - Your Perth driving school