300+
Hours of driving per week
50,000+
Driving Tests Passes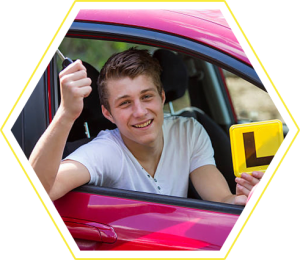 Apex Driving School Perth - Driving Lessons Automatic and manual
Perth Driving School – Apex Driving School offers the best driver and bike rider training programs in Perth to help you get your licence. Our pass rate is 95% and 1000s of our students have passed their tests on the first try. Our team has excelled to such a degree that our students and their parents are always recommending us to others. 
Our instructors are professionals who are well trained, knowledgeable and patient. They explain the rules, instructions and techniques in a way that helps you learn fast and accurately. Plus, they come to you whether you're in Joondalup, Kalamunda or Mandurah. Check out the full list of locations here.
While most of our instructors are available between 7am and 6pm on weekdays, you also have the option to book lessons after 6 pm and on weekends. This gives you the flexibility to book a time outside your busy schedule.
You can book driving lessons online 24/7 — we're the only driving school in Perth offering this.
Perth Driving School Services
When you choose Apex Driving School, you can rest assured that you'll be getting your driving licence in the shortest time possible. You'll gain the proper skills to drive safely so that you can pass your tests and become a responsible driver for life. You can always count on Apex Perth Driving School
Find out what we offer in our driving and motorbike lessons.

Get professional driver lessons from the best driving school, so you can pass your test.
Learn the correct riding skills to help you become a responsible rider and help you ace your tests.
Get the knowledge and skills to pass your tests with confidence and get your 'P' plate.

Get quality lessons to help you avoid hazards on the road, so you easily pass the Hazard Perception Test.
Driving lessons are offered across the Perth metro. Bikes and moped lessons are only offered in Rockingham and Mandurah.
Learn about Perth's latest penalties for using your mobile while driving.
Contact Apex Perth Driving School
We Look Forward To Hearing From You - Your Perth driving school